About the 2022 Youth Cohort
The Unum Fellows program is a unique, non-partisan fellowship that ensures leaders in the South can act thoughtfully and effectively on issues of racial and economic equity and drive sustainable change in their communities. The year-long fellowship brings cohort members together (in-person and virtually) to learn and exchange ideas.
Fellows in the 2022 Youth Cohort will receive learning and technical assistance to develop and execute a project that specifically addresses racial and/or economic disparities on their school campuses or within their broader community. EPU defines racial and economic equity as the fair opportunity for everyone to reach their full potential regardless of demographic, social, economic, or geographic status. Projects can address any issue related to equity, such as:
Democracy & Civic Engagement: assuring the community is represented and meaningfully involved in democratic processes (e.g., voter registration, student government)
Economic Justice: creating an economy with equal opportunity for everyone (e.g., addressing income disparities, reducing student loan debt)
Health Equity: eliminating health disparities and allowing everyone to achieve their optimal health (e.g., addressing social determinants of health, improving access to health services)
Environmental & Climate Justice: ensuring no population bears a disproportionate share of negative environmental consequences (e.g., sustainable practices, disinvestment from fossil fuels)
Community Change: supporting communities as they increase control over and improve their lives (e.g., Justice Reform, faith-based activism, social justice advocacy)
Applicants are not restricted to the above areas and may explore other equity issue areas.
Fellows will receive a $2000 stipend and may receive up to $3000 in project funding as part of the fellowship award package.
Qualifications
Applicants must be between the ages of 18-24, currently attending a college or university located in the American South* and enrolled at their institutions at least through Spring of 2023.
The ideal applicant for the Unum Fellows program is a college or university student with a strong desire to increase their skills and knowledge around race and equity issues, collaborate for change, and build their network. Applicants must demonstrate a strong interest in and commitment to learning about and advancing racial and economic equity.
*Alabama, Arkansas, Georgia, Florida, Kentucky, Louisiana, Mississippi, North Carolina, South Carolina, Tennessee, Texas, Virginia, West Virginia
Program Activities
The Unum Fellows program will take place over two academic semesters and in two-phases. The first semester will focus on knowledge and skill building and project development. The second semester will focus on project implementation and technical assistance.
Learning and Planning Phase: Aug – Dec 2022
During the Learning and Planning Phase, cohort members will engage in workshops and training sessions designed to increase their knowledge and skills in the following areas:
Understanding equity-driven issues in preparation for their own work to advance equity within their schools and communities;
Building connections to colleagues with experience/interest in speaking, writing, and advancing issues of racial and economic equity;
Leveraging the tools and data needed to be well-versed in applying an equity lens to their current and future work;
Examining best practice models for advancing key organizational, community, policy, and legislative change across a range of issues;
Engaging with experts, thought leaders, community leaders, and those with lived experience of being negatively impacted by unjust policies and systems;
Learning how to frame issues in a way that moves people forward; and
Exploring strategies for navigating barriers and common pitfalls.
In addition, fellows will develop a project to address racial and/or economic equity on their campuses or within their communities. Fellows will receive project planning support including specific guidance on developing the project budget and managing the funds.
Project Implementation Phase: Jan – May 2023
During the Project Implementation Phase, fellows will implement their equity projects with the support of one-on-one technical assistance from EPU and up to $3,000 of funding. Fellows will meet regularly with EPU team members throughout the implementation process to receive feedback, troubleshoot challenges, report on progress, and generally support the advancement and successful completion of the project.
Information Session
If you have additional questions about the fellowship and would like to join us for live Q&A, please join our virtual information session on Saturday, April 30 at 1 pm CT.
You can find more information and RSVP here. You may also reach out to fellows@unumfund.org with any questions.
Term and Time Commitment
As stated above, the Fellowship will take place during the Fall semester of 2022 and Spring semester of 2023. Cohort members must be available to participate in regular activities during the full program term, including the Unum Fellows Opening and Capstone Convenings, webinars, and cohort calls.
About the Application
The application will take some time to complete, but you are able to save your application and return to it at a later time. You may submit either written or video responses.
Key Dates
| | |
| --- | --- |
| Application Process Open | March 31, 2022 |
| Virtual Information Session | April 30, 2022 at 1:00 pm CT |
| Application Deadline | June 15, 2022 |
| Phase 1 – Learning & Planning Phase | August 2022 – December 2022 |
| Virtual Opening Workshop | TBD |
| Phase 2 – Implementation Process | January 2023 – May 2023 |
| Capstone Convening | June 2023 |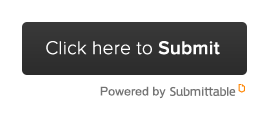 Frequently Asked Questions