About the 2023 Cohort
At E Pluribus Unum (EPU) we believe that we are better together than we are apart and that we will thrive only if we unite with common purpose. In the U.S. South, the need to find common ground with one another and create more equitable communities calls for courageous leadership. Government leaders are uniquely positioned to lead transformative, sustainable change; it is no wonder that residents place a great deal of hope in government officials. 
We believe the success of leaders in advancing equity can be strengthened and expanded through network building and by sharing what works, while centering the voices of those most impacted by these divisions. The country's demography is changing rapidly, and leaders need to have the tools to speak meaningfully about these changes, address the past, and defuse the tensions that will arise as we prepare for the future. 
EPU's Unum Fellows program is a unique, non-partisan fellowship that aims to ensure leaders in the South can act on issues of racial and economic equity – driving sustainable change in their communities. The Fellowship will push leaders towards these issues and support them with tools to effectively work towards equity in their communities through sustainable change and collaboration.  
 Fellows will be asked to: 1) identify a concrete opportunity in their community and 2) develop a responsive initiative for implementation at the conclusion of the fellowship (e.g., policy reform, organizational change, public art project).  
 This year, we're more deeply exploring issues of environmental and climate justice, and so we seek applications from those who are interested in developing their understanding of those issues or completing a project related to environmental and climate justice. Projects could include things like: 
Launching a workforce development program to prepare economically disadvantaged residents for green jobs; 

 

Improving regulations to protect at-risk communities from exposure to toxic chemicals;

 

In partnership with community, developing a roadmap for sustainable growth;

 

Reducing the urban heat island effect through small green infrastructure practices; 

 
Developing interventions to improve air quality for residents, with a particular focus on those who are disproportionately impacted by pollution; or

 

Embedding equity in local disaster preparedness efforts.

 
Qualifications
The ideal applicant for the 2023 cohort of EPU's Unum Fellows program is a new or seasoned leader from a state in the American South1, with experience collaborating with others to build common understanding and solve issues. We're looking for: 
State and municipal elected officials (e.g., mayors, city councilmembers, state legislators); 

 

Non-elected state or local government senior staff (e.g., city managers, department heads). 

 

Community members serving on unelected state or local boards and commissions (e.g., city planning commission, zoning board). 

 
The applicant must, at minimum, be in their position through June 2024. They possess a strong commitment to learning about and advancing equity in their communities.  
Program Activities
The 18-month Unum Fellows program will bring cohort members together (in-person and virtually) to learn and exchange ideas. More specifically, cohort members will: 
Develop an actionable plan for advancing equity in their communities, which includes identifying the relevant government and nongovernmental stakeholders and developing a clear means of measuring progress;

 

Assemble a cross-sector team and identify strategic partners necessary for implementation; 

 
Build an understanding of environmental and climate justice, preparing them to address related issues within their community;

 

Build connections to colleagues with experience speaking, writing, and advancing equity;

 

Receive the tools and data needed to be well-versed in applying an equity lens to their work;

 

Examine national best practice models for advancing key organizational, policy, and legislative change with an eye toward environmental and climate justice;

 

Engage with experts, thought leaders, community leaders, and those with lived experience of being negatively impacted by unjust policies and systems;

 
Build local support and communicate around an issue to increase public will; and

 

Explore strategies for navigating political levers at the local and state levels. 

 
Information Session
If you have additional questions about the fellowship and would like to join us for live Q&A, please join our virtual information session on Saturday, April 30 at 1 pm CT.
You can find more information and RSVP here. You may also reach out to fellows@unumfund.org with any questions.
Term and Time Commitment
As stated above, the Fellowship will take place during the Fall semester of 2022 and Spring semester of 2023. Cohort members must be available to participate in regular activities during the full program term, including the Unum Fellows Opening and Capstone Convenings, webinars, and cohort calls.
About the Application
The application will take some time to complete, but you are able to save your application and return to it at a later time. You may submit either written or video responses.
Key Dates
Application Process Open
November 11, 2022
Application Deadline
January 6, 2023

Phase 1 – Learning and Planning Phase

 

February

2023 –

Ju

ly

2023

 

Unum Fellows

Welcome Session (virtual)

 

February 28, 2023

Unum Fellows

Gathering (in-person)

 

June 13 – 15, 2023
Project Plans Due
July 20, 2023
Phase 2

– Project Implementation Phase

July 2023 – June 2024
Unum Fellows Closing Convening
June 2024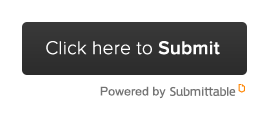 Frequently Asked Questions